New Pool Builds & Construction for Greenacres Homes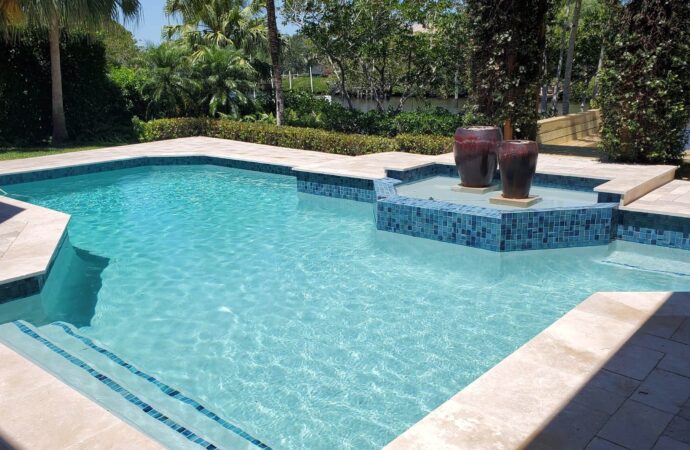 Finding professionals and qualified pool builders in Greenacres can be quite a challenge, but one thing is certain: everyone wants a swimming pool, so most people in the city are trying to find them. For over three decades, SoFlo Pool and Spa Builders of Wellington has been serving the community. We offer all services and have the expertise to ensure that your pool lasts. We are here to help you, and we will never let you down since we work hard to get the best pool in place regardless of the type you choose:
Luxury pools and spas.

Lap pools.

Zero entry pools and spas.

Natural pools and spas.

And many more, including custom pools and spas.
We want you to be able to focus on the whole process and receive all the information and support you need, regardless of whether it's a residential or commercial project.
Any type of pool can be built as long as the space is considered along with your needs, preferences, and budget. We know there is a lot to consider in this process. We want you to feel confident that you will get the most out of your time and investment.
What can we do for you to assist you with the services and solutions we offer to Greenacre residents and property owners? You can also contact us for our pool construction services if you're not sure what you need. To let us know the type of property you have and to request the residential or commercial pool construction service, you can call or email us, and we will be happy to offer our support based on the pool you would love.
Contact us to request additional services or to have a pool built or renovated. For this, we have some recommendations:
If you don't have enough yard space to build a traditional swimming pool, then you might consider a plunge pool or lap pool.

Natural pools and spas can look like a riverbank. Or you can make a design that looks more like a natural pond. A zero-entry feature, or a plunge pool, would be great.

It is possible to build zero-entry pools and spas. You can easily transition to the final part of your project by making sure everything is in place.
Over the years, we have worked on adding more types and pools. We are particularly interested in modern pools among them, and this is because we know that infinity pools and architectural and luxury pools are the most requested and constructed.
We enjoy working with them. However, if you have any other ideas, like family recreational pools or spas, we would love to help.
Contact us to have your design developed by our team, and have us consider your budget, preferences, and every detail you would like for your residential or commercial project. Our team is here to support you and make sure you don't struggle with the different options in the industry.
Below is our list of additional services: